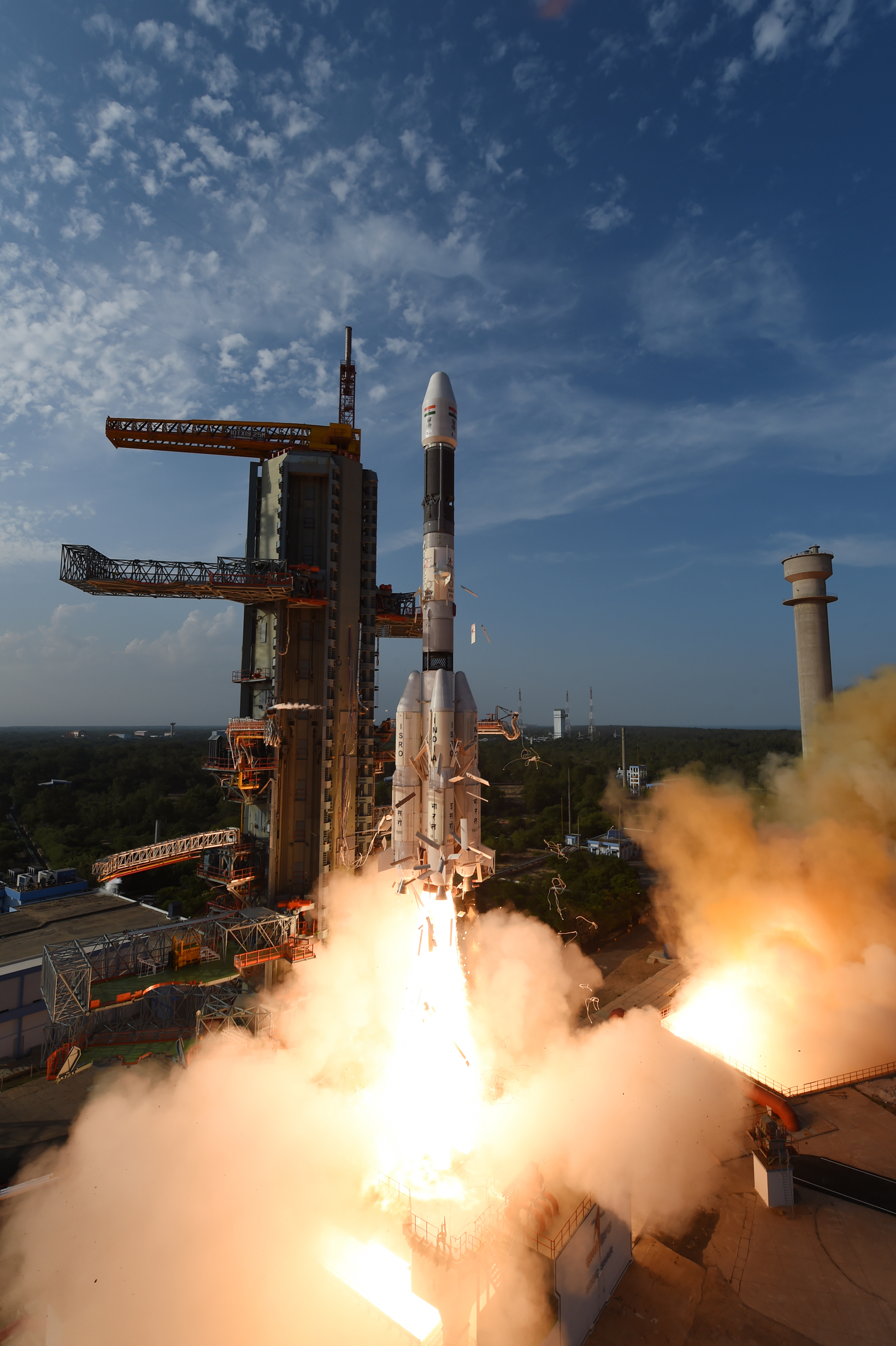 On 8th September India put INSAT-3DR, an advanced weather satellite, weighing 2211 kg into Geostationary Transfer Orbit (GTO) using GeoSynchronous Satellite Launch Vehicle (GSLV-F05).
GSLV-F05 vehicle is configured with all its three stages including the CUS similar to the ones successfully flown during the previous GSLV-D5 and D6 missions in January 2014 and August 2015. GSLV-D5 and D6 successfully placed GSAT-14 and GSAT-6 satellites carried on-board in the intended GTOs accurately.
Hearty congratulations to the team behind the successful launch, and wish them all the best in coming years. India is proud of you!!
Photo Courtesy: http://www.isro.gov.in/
Read more here: http://www.isro.gov.in/launchers/gslv