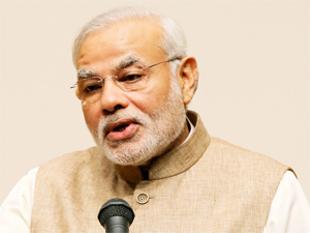 Indian Prime Minister Narendra Modi completed 100 days in office. Here are a few observations:
1. Set the ball rolling on un-earthing black money stashed in swiss banks by constituting a committee.
2. Visited Bhutan for improving bilateral trade and cultural relations.
3. Presented first budget,in which he contemplated smart cities, and bullet trains.
4. Visited Japan for investments in India and exchange of cultural activities. Japan promised to invest up to 35 billion USD in India during next 5 years.
5. Expedited road and rail constructions in border areas to improve movement of army personnel, and civilians in border areas.
6. Chinese premier will be visiting next week with a proposal to set up technology parks in Ahmadabad and Pune, with investment up to 7 billions.
7. The GDP of the country seen a small improvement during the first 3 months of this FY 2014-15, which may be primarily distributable to Modi sentiment.
There are great expectations from Modi government, and it is generally believed that the economic, social, and defense areas are going to be strengthened over the next few years.
Good luck!